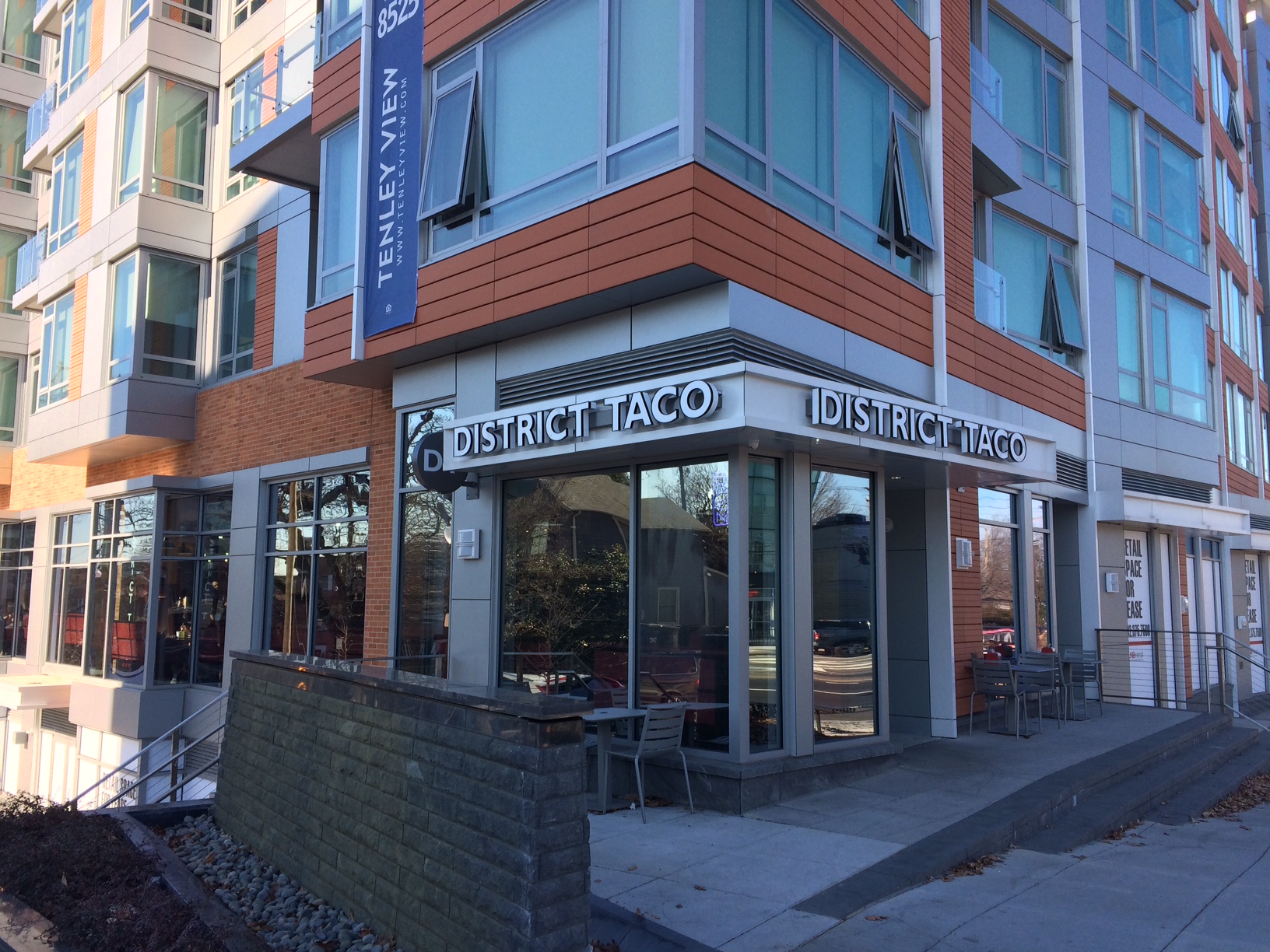 This photograph is the District Taco location at 4600 Wisconsin Avenue, NW on the corner of Brandywine Street in Tenleytown.
Are Fish Tacos from District Taco the best in DC? They might be. Fish Tacos served at this location on Sunday, Tuesday, Friday and Saturday are made with grilled fish, pico de gallo, cabbage slaw, chipotle mayo and choice of toppings on corn or flour tortillas. They are delicious!
Let us know if you find better fish tacos somewhere else...